Orlando Family Law Lawyers Serving Clients
Throughout Central Florida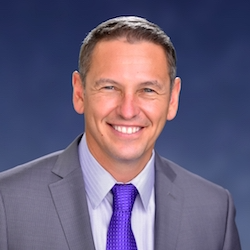 At Adams & Luka, our family law attorneys provide thorough and straightforward legal representation for our clients. We believe some of the most important qualities an attorney must have in family law matters are integrity, hardworking, resourcefulness and the ability to be clever. With these qualities, they gain respect from the judges and opposing counsel who may be more willing to listen to their view on important issues throughout the process. Based in Orlando and throughout Central Florida, our divorce lawyers help people involved in a divorce, time-sharing, child custody and support, alimony, property division, modification and more. Whether you are the person filing the divorce or other issue, or need to respond to a petition filed against you, you need answers to your questions.
When facing what often seems like the most devastating or traumatic event in your life, it is natural to want to resolve the issue swiftly and move forward, putting the pain behind you as much as possible. When you are involved in a divorce or other family law issue, our attorneys will try to negotiate and settle your case for what you are entitled to receive under the law or what you are requesting. However, if negotiating and mediation are unsuccessful, we are always ready to go to trial. With more than 160 trials to date, our lawyers have the experience and skill to litigate your case, if you so desire.
Our family lawyers provide the legal guidance you need to work toward achieving your objectives. We want to be certain that you are aware of the potential short- or long-term consequences of your actions, and enlighten you regarding any opportunities or legal options that may be available.
5 Things Every Family Law Client Should Know
1. Hire an attorney who is experienced and knowledgeable of the family law procedures in the county and court where your case is located.
This is essential to the success of your case. If the law firm you hire does not understand the local procedures or has not been in that courtroom before you are behind. Our attorneys have been throughout the counties and courtrooms of Central Florida which ensures our client's will have an attorney with them who have been there before and has extensive litigation experience to handle any matter.
2. Hire an attorney who is accessible.
At Adams & Luka, P.A., we understand that a key aspect in a successful resolution to your family law case is attorney-client accessibility and communication. An experienced attorney understands that this a very emotional time for their clients and the attorneys try to be available as much as possible. The attorneys at Adams & Luka, P.A., normally return calls within 24 hours and are even available after 5pm or on the weekends. Emergencies arise and Adams & Luka, P.A. try to be able to reach their clients as quickly and efficiently as possible.
3. Know your options.
Our attorneys have experience in various strategies to resolve family law cases. We will work with you to explain your options which can include mediation, trial, or settlement negotiations and agreements. We understand not every case warrants the same plan; therefore, we work with each individual client to develop a cost-effective solution.
4. Every family law matter requires an attorney.
No matter how simply or complicated your case may be, every family law case requires the expertise of a licensed attorney. In every successful family law matter, there is either a settlement or a Final Hearing with the judge. Prior to signing any agreement, it is imperative that a party has an attorney review the paperwork to ensure there will be no future issues or confusion. Should there be a Final Hearing with the judge, it is vital for an experienced attorney to represent a party so their case is argued and defended properly.
5. Don't complicate your family law case.
At Adams & Luka, P.A., while there are many issues that are occurring in every case, it is crucial to focus on the important matters. How often a parent sees their child or how much money a client is going to be receiving in alimony or from the sale of a home are some important matters. The attorneys at Adams & Luka, P.A., try to maximize their time by focusing on the large issues at hand in order to be efficient and as successful as possible.
Family Law Issues in Central Florida
As committed Orlando divorce attorneys, we believe strongly in a personal approach and clear communications with our clients. This is critical to ensure you never face any unexpected (and unpleasant) surprises. A straightforward approach is always best so that you know what to expect, your legal rights, and what can or cannot be accomplished in your unique situation. Whether issues can be resolved outside of the courtroom or your case requires going to court, our family law attorneys are dedicated to protecting your rights and fighting vigorously in court should the need arise. In addition to divorce, timesharing, child custody/support, and property division, we focus on:
Collaborative divorce
Adoption
Prenuptial and postnuptial agreements
Alimony
Domestic violence issues
Family members' rights (father, mother, step-parents, grandparents)
Modification of agreements (child custody/support, spousal support/alimony)
Agreements (marital, breached settlement, enforcement of settlement)
Serving people in Orlando and surrounding communities, our divorce attorneys provide outstanding legal support and representation for all matters pertaining to family law.
Compassionate, Competent Legal Representation
When it comes to family law and issues such as divorce, it is vital to know your rights and take action immediately - timing is of the essence. Jennifer Benton understands that those who have never had their lives disrupted by divorce or other issues pertaining to family have no idea what to do, or what to expect. What are your rights in terms of divorce, timesharing, child custody and support, division of property, assets or debts, and other matters? She meets with you and discussing with you what to expect in your case. Be prepared to discuss with her specific questions pertaining to your circumstances. It is vital to work with a skilled, capable, and compassionate family law attorney who will put your best interests first.
Schedule a Case Evaluation Today
At Adams & Luka, we understand that any issue pertaining to divorce or family law can be extremely stressful, impacting every aspect of your life and turning it upside down. Our Orlando divorce lawyers understand that your case is the most important; you deserve personal attention and legal guidance from start to finish. We urge you to contact our office today for a FREE consultation at 407-872-0303.