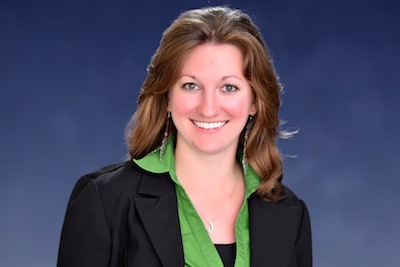 Jennifer Benton
Attorney Jennifer Benton exclusively practices family law and specializes in divorce, time-sharing and custody, child support, spousal support and alimony, relocations, modifications, adoption, pre-nuptial agreements, post-nuptial agreements, and terminating parental rights. Ms. Benton has been exclusively practicing family law for 5 years in the Central Florida area which include the counties of Orange, Lake, Osceola, Seminole, Sumter, Marion, Volusia, and Polk.
The purpose of Ms. Benton's initial office conference is to listen to what the client wants to achieve and determine if it is possible. The relationship between the attorney and client must be strong and the client's ability to have access to their attorney is essential to in the success of their case. Ms. Benton understands this is a very emotional time for her clients and she makes herself available as much as possible, which may include after 5pm and weekends. Each case and client is different and unique. Some cases may be very complex with children and high assets involved, while other cases the parties may only disagree about spousal support (alimony). Attorney Jennifer Benton is aware that each person has specific needs and goals, and it is crucial to her to set up what those goals are during the initial consultation.
Preparation is imperative to any successful case. Attorney Jennifer Benton believes not only must she be prepared, but she must also prepare the client so they have the best opportunity for the case. Prior to any hearing that involves testimony of her client, Attorney Jennifer Benton will meet and speak with her client so they are aware of some of the questions they may be asked and that they understand the status of the case and the hearing.
Education
Juris Doctorate (J.D.), Florida A&M University, Orlando, Florida, 2013
Bachelor of Arts in Legal Studies, University of Central Florida, Orlando, FL, 2010
Bachelor of Arts in Psychology, University of Central Florida, Orlando, FL, 2010
Memberships
The Florida Bar
Member Since: 2013
American Bar Association
Orange County Bar Association
Treasurer of the American Association for Justice